WPH Pro Hosts JR WPH Clinic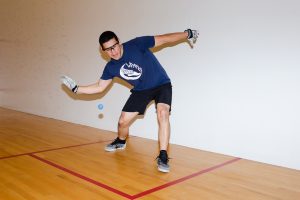 Los Angeles, California, WPH Press, 12/24/19- Race4Eight Number six-ranked pro and Junior WPH Coach Vic Perez led a clinic for Patrick Saito's junior handball team in L.A. the week before Christmas, teaching the enthusiastic young handball stars handball fundamentals and drills.
"We worked on bounce pass drills, return of serve tactics, and ceiling shots technique," stated the LAAC's Coach Vic.
"The clinic was great," exclaimed Coach Saito. "The kids learned a lot and the drills were very helpful. Vic is a great coach."
"Vic is the future, the next Tony Huante," declared former R48 #1 Mando Ortiz.
"Vic rocks," added the LAAC's Stephanie Peterson Hathaway.
Coach Saito's team will be heading to Tucson for the 64th Annual USHA National Junior 4-Wall Championships in between Christmas and New Year's, giving Coach Saito's team a chance to employ their new shots.
Thank you to Coach Vic for volunteering to inspire the next generation of players!
Keep an eye out on juniorhandball.org, as new clinic opportunities and recaps pop up weekly. Want to coach a clinic or a junior handball program? Need more information regarding junior handball? The Junior WPH group spans multiple countries, continents and oceans with clinics happening daily. We can help! Contact WPH Development Director David Fink at david.fink@wphlive.tv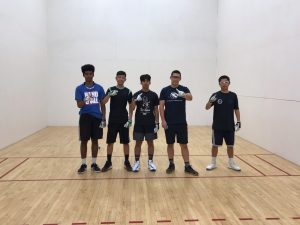 To enable Junior WPH to continue to host junior handball clinics and tournaments across North America with Certified WPH Coaches, the World Players of Handball invites you to make a tax-deductible donation today in supporting the growth of the game. 100% of the donations received by the WPH go towards junior handball development. Donate on-line HERE or send your generous gifts through PayPal (HERE) or by mailing checks to: WPH, 3602 E Ft Lowell Rd, Tucson, AZ, 85716.

Become a handball insider by enjoying never before seen videos, pro commentary, special awards, Sports Casts archives and new episodes, live broadcasts, and much more by supporting the WPH and inspiring the next generation of players through the WPH Patreon program.

Become a WPH Patreon HERE

Follow all of the latest handball news from the WPH HERE

Follow all of the latest news from JR WPH HERE

2019/20 Race 4 Eight IX Schedule HERE

Posted on: December 23, 2019, by : DV