Mission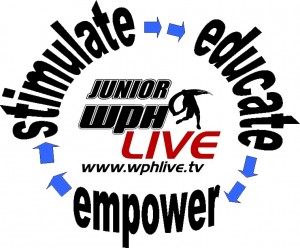 The Mission of the World Players of Handball is to introduce young people to the game of handball to incorporate an active lifestyle, a sense of teamwork and competition, community spirit, camaraderie, mental focus and physical health. The World Players of Handball employs sports enthusiasts who are passionate handball players and dedicated contributors to society to inspire young people to develop character, integrity, sportsmanship, and the value of hard work, while always adopting the "service before self" mentality. The World Players of Handball embraces diversity by providing opportunities for both men and women of all backgrounds to harness their similarities and differences to clarify, improve, and boost perceptions, build on uniqueness, and encourage people to learn from one another in a supportive and dynamic environment.
World Players of Handball is a nonprofit foundation focusing on the growth of the sport of handball through innovative youth training and competitive events. A non-profit 501 ©(3), the World Players of Handball promotes, advances, and advocates the sport of handball to create opportunities for young people to become valuable members of and positive contributors to the community by building self-esteem, independence, leadership, and character.
The goal of the World Players of Handball is to incorporate an enduring healthy and active lifestyle in young people in a structured and enjoyable environment. Incorporating diversity as a key objective allows the World Players of Handball to achieve its purpose, goals, and core values.
Junior WPH has been providing opportunities for Tucson Youth to play handball, travel to tournaments, and become a part of the incredible handball fraternity since 2009. Junior WPH has been instrumental in improving the grades of its youth players, motivating youth to graduate from high school and college, and become leaders in handball and the community.
Junior WPH launched a global initiative in 2013 to teach youth handball and all of the benefits that handball provides. Junior WPH focuses on not just the fundamentals and competition of handball, but also the discipline, leadership, character, and integrity that handball and Junior WPH promotes. The WPH has certified a number of coaches with the WPH Coaching Manual and Coaching Certification Process to teach the game in a structured and fun environment. Many of the certified coaches are current pros who are eager to give back to the game and develop the next generation of players.
The WPH seeks funding for Junior WPH programs, to include all items necessary for the youth to play this sport and view this sport (ie. memberships, merchandise; gloves, shoes, goggles, balls, etc): TheHandballStore.com.
We thank you so much for your continued support and ideas. Together we will make a difference.