JR WPH Harry Mellis Updates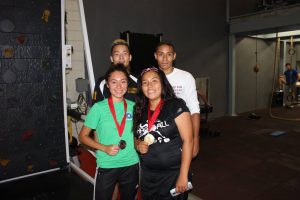 Brooklyn, NY, WPH Press, 8/21/17- The Junior WPH sponsored Harry Mellis New York City JR handball program continues to flourish under the direction of Junior WPH superstar coach and player Danielle Daskalakis. Coach Daskalakis, one of the world's premiere 1-Wall, 3-Wall, and 4-Wall Small Ball and Big Ball cross over stars leads an enthusiastic group of junior handball players weekly throughout the each fall, winter, and spring at the Westside YMCA in Brooklyn, New York, teaching handball fundamentals and strategies, but most importantly, life lessons and values through handball to prepare the young adults to become mature, healthy, physically active, and disciplined community leaders.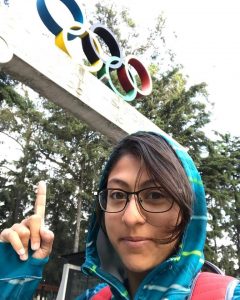 "We are really excited to kickoff our fall sessions this November," stated Coach Daskalakis. "The Westside YMCA's courts were just renovated this summer, adding beautiful glass doors. I have a lot of kids coming up to me asking me about the program, so it's going to be a great fall session. Thank you to the WPH for all it does for the Harry Mellis program!"
In addition to weekly clinics at the Westide YMCA, the JR WPH sponsored Westside YMCA program plays in local tournaments and travels to regional and national tournaments. "The JR WPH Harry Mellis program traveled to the WPH's RFC last summer and we loved having them," stated WPH Development Director and RFC tournament director David Fink. "The youngsters were so respectful, appreciative, and all excellent players with great personalities. We can't wait to welcome Coach D and the juniors back to the RFC next summer."
Coach Daskalakis also travels the world to conduct junior handball clinics, most recently visiting the thriving junior handball community in St. John's, Newfoundland, Canada to work with several of Canada's top junior players, as well as a number of less experienced junior players.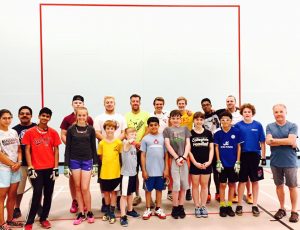 Thank you to Coach Daskalakis for making a huge difference in Brooklyn and beyond and inspiring so many junior handball players.

Keep an eye out on juniorhandball.org, as new clinic opportunities and recaps pop up weekly. Want to coach a clinic or a junior handball program? Need more information regarding junior handball? The Junior WPH group spans multiple countries, continents and oceans with clinics happening daily. We can help! Contact WPH Development Director David Fink at fink@race4eight.com

To enable Junior WPH to continue to host junior handball clinics and tournaments across North America with Certified WPH Coaches, the World Players of Handball invites you to make a tax-deductible donation today in supporting the growth of the game. 100% of the donations received by the WPH go towards junior handball development.  Donate on-line here, or send your generous gifts through PayPal (extremehandball@cs.com) or by mailing checks to:  WPH, 3561 E. Sunrise Dr. Suite 125, Tucson, AZ, 85718.

Posted on: August 21, 2017, by : DV