JR WPH Clinic in Hood River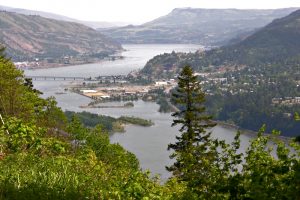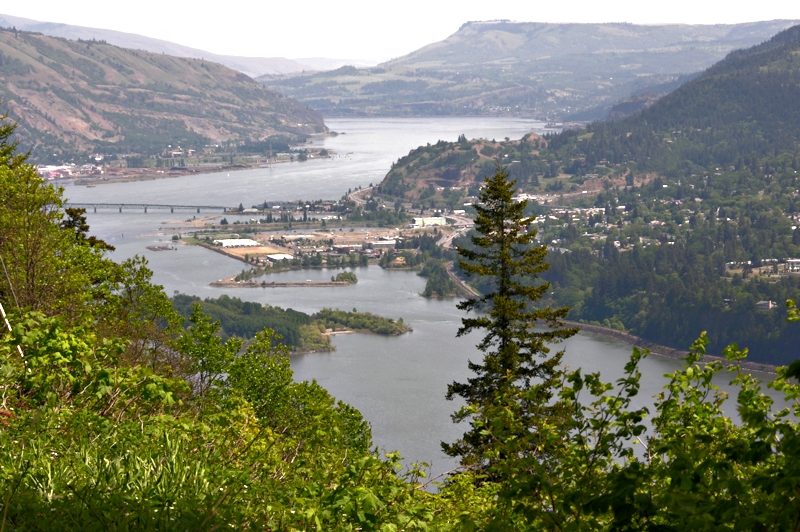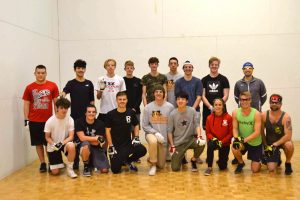 21 JR WPH Hood River players were treated to a very unique junior clinic on the second Friday of March, as three of Oregon's top 12 players traveled to the Hood River Elks Lodge to share their handball knowledge with the young handballers. Portland's Stephen Stenberg and Nick Flores joined Michael Stenberg, Andrew Stenberg, and JR WPH Hood JR WPH coaches Ron Harder, Oscar and Helen Stenberg and the students. Seven coaches created a high coach-to-student ratio, which allowed the lessons to be very focused. In addition to the coaches, a photographer from Hood River News was on hand to take pictures.
The morning class consisted of eight students from Horizon Christian School, ranging from 7th to 8th grade, including three young women players. The class was divided in half with four students on each of the two Elks Lodge courts. Stephen and Andrew Stenberg led one group and Michael Stenberg and Nick Flores led the other group.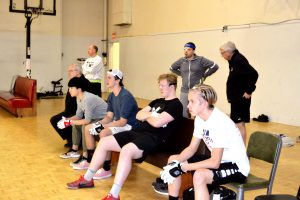 The 60-minute class was divided into four 15-minute segments. The first 15 minutes consisted of the coaches leading the students in stretching, followed by a game of short court. The second 15-minute segment featured skill-based instruction, in which the students practiced serving, returning, and hitting the ball to the ceiling. During the third 15-minute segment, students watched Coach Stephen play Coach Andrew and Coach Michael play Coach Nick, while coaches Ron Harder and Oscar and Helen Stenberg narrated the action for the students. The final 15-minute segment brought the students back onto the court to play against one other, while the coaches encouraged the players and provided further instruction.
The afternoon class consisted of thirteen students ranging from 9th to 12th grade, retaining the same lesson structure as the morning class. During the segment where the students watched the coaches play, one student commented that it looked like Stephen Stenberg was left-handed, which gave coach Oscar Stenberg an opportunity to explain that Stephen is actually not left handed, and how important it is for players to develop their off hands.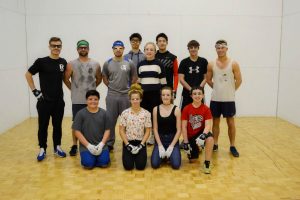 Following the clinic, the coaches gathered the students and discussed opportunities to play in upcoming WPH sponsored tournaments, including the 2019 Oregon State Singles Championship to be held in Beaverton in April, where Horizon Christian School players will play against Eugene's Sheldon High School players. Additionally, the Horizon Christian School students will be featured at the WPH sponsored Hood River Invitational on June 1st. The students, especially the 7th and 8th graders, were very excited for the opportunity to play handball. Thank you to the Alten Handball Foundation for the "covered" student entry fees and travel expenses for both upcoming tournaments.

A huge thank you to the World Players of Handball for their generous donation of gloves, eye guards, and handballs to Horizon Christian School. Without support from the WPH, the Junior WPH Hood River program would not be possible, and both the Oregon Handball Association and the Hood River Handball Association look forward to working with the WPH for years to come.

Nick Flores

WPH Correspondent/Chairman, Oregon Handball Association

Posted on: March 15, 2019, by : DV