JR WPH at U of A Campus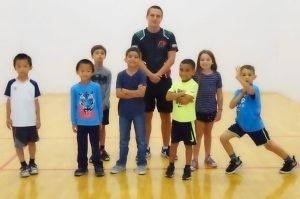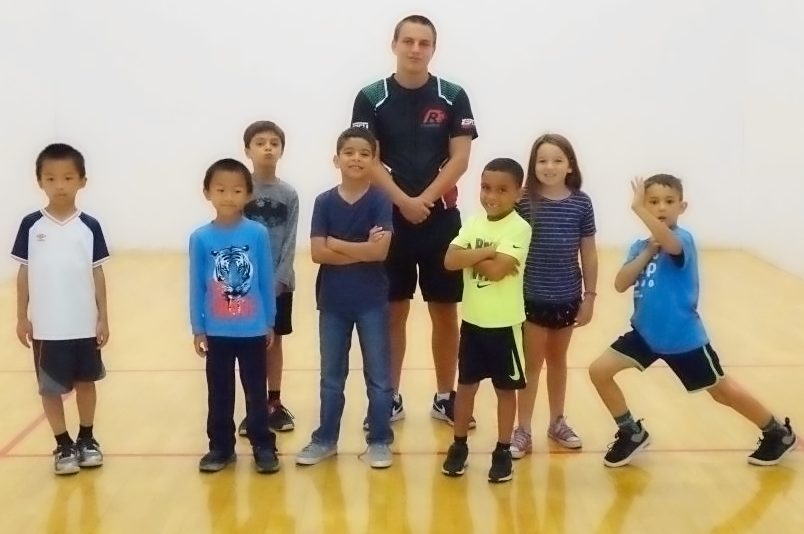 JR WPH Clinics at the U of A Fall Break Camp
Tucson, AZ, WPH Press, 10/10/18- JR WPH coaches were thrilled to coach junior handball clinics for youngsters between the ages of 7-12 at the University of Arizona Fall Break Camp at the campus Rec Center.
JR WPH Coaches tailored the lessons to each group, focusing on hand-eye coordination, agility, and balance exercises for the younger students and drill-based handball exercises and games for the older students.
"We loved that the kids had the opportunity to learn handball," stated Rec Center director Allison Brown.
"Thank you so much for taking the time to teach the campers about handball!" explained Fall Camp director Alexandra Graham. "It was really cool to hear them tell their parents about what they learned that day!"
"JR WPH is proud to have held handball clinics at the U of A Rec Center each semester for the past five years," stated WPH Master Instructor David Fink.
"JR WPH is always excited to share our passion for handball and the lifetime benefits our great game provides to players of all ages and abilities."
Keep an eye out on juniorhandball.org, as new clinic opportunities and recaps pop up weekly. Want to coach a clinic or a junior handball program? Need more information regarding junior handball? The Junior WPH group spans multiple countries, continents and oceans with clinics happening daily. We can help! Contact WPH Development Director David Fink at david.fink@wphlive.tv
To enable Junior WPH to continue to host junior handball clinics and tournaments across North America with Certified WPH Coaches, the World Players of Handball invites you to make a tax-deductible donation today in supporting the growth of the game.
100% of the donations received by the WPH go towards junior handball development. Donate on-line here, or send your generous gifts through PayPal (extremehandball@cs.com) or by mailing checks to: WPH, 3561 E. Sunrise Dr. Suite 125, Tucson, AZ, 85718.

Posted on: October 10, 2018, by : DV