JR WPH at the Redpoint Center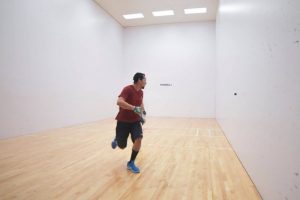 Longmont, CO, WPH Press, 2/24/19- The Redpoint Center, an outpatient substance abuse and mental health treatment program located in Longmont Colorado held the first of what will be an ongoing series of handball clinics for both youth and adults on February 24, 2019 at the Longmont Athletic Club.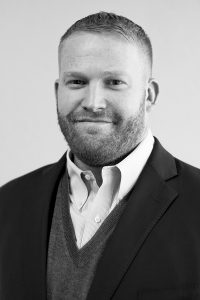 Sponsored by the Costigan youth Handball fund and JR WPH, the clinic was led by handball coach Bob Hickman, WPH Race 4 Eight 10th ranked player Jonathan Iglesias, former Colorado State Singles Open champion Armando Ibarra, and local handball favorites Jason Gregory and Kyle Jones. 11 young men and women between the ages of 15 and 20 got to learn the fundamentals of handball, practice with the veterans, hear life stories, and watch an intense scrimmage.
Redpoint Center owner/founder Cody Gardner, "As a person who is in long-term recovery myself, and having developed a passion for the sport of handball, this has been an amazing opportunity to expose these young men and women to a sport that they can play the rest of their lives. The stories of commitment, practice, friendship and perseverance were not lost on these young men and women."
Initially somewhat hesitant, each participant met with Bob Hickman in the main court to hear introductions from the coaches, followed by the fundamentals of how to make contact with the ball, returning, defense, footwork and serves. 16-year-old Charles, "I have played sports my whole life and thought this wouldn't be that hard to figure out, boy was I surprised."
With a little practice, each youth was then given the opportunity to scrimmage. This was followed by a demonstration with Iglesias pitted against Ibarra and Gregory against Jones.
"This really was an awesome opportunity," stated Iglesias. "So many people have supported me over the years in playing handball, it was really exciting to be able to give back. And, these are some fantastic young people."
At the conclusion of almost two hours of practice, all youth were offered the chance to sign up for the 2019 Colorado State Singles Handball Tournament, to be played from 4/11/19 to 4/14/19 at the Denver Athletic Club in Denver. All students/juniors receive free entry to the event courtesy of the Costigan Youth Handball Fund.
"We are really so lucky here in Colorado with so many great handball players and such a passionate group of handball players," stated Gardner. "The Redpoint Center is so grateful to Jon, Jason, Kyle, and Armando for donating their time and being willing to teach the perfect game to these young men and women. At Redpoint we know there is no one way to find recovery or healing, we want to help each person who comes through our doors to create a compelling vision for their future. We hope handball can be part of that vision for some."
JR WPH was proud to have donated handball equipment to the Redpoint Center's clinics.

**Please note, names of participants in the clinic have been changed to ensure confidentiality.

*** Post Script: Since the initial clinic was held, 4 youths have committed to twice weekly handball training sessions and are eagerly anticipating the Colorado State Singles Tournament.

by Cody Gardner

Keep an eye out on juniorhandball.org, as new clinic opportunities and recaps pop up weekly. Want to coach a clinic or a junior handball program? Need more information regarding junior handball? The Junior WPH group spans multiple countries, continents and oceans with clinics happening daily. We can help! Contact WPH Development Director David Fink at david.fink@wphlive.tv

To enable Junior WPH to continue to host junior handball clinics and tournaments across North America with Certified WPH Coaches, the World Players of Handball invites you to make a tax-deductible donation today in supporting the growth of the game. 100% of the donations received by the WPH go towards junior handball development. Donate on-line HERE or send your generous gifts through PayPal (HERE) or by mailing checks to: WPH, 3561 E. Sunrise Dr. Suite 125, Tucson, AZ, 85718.

Become a handball insider by enjoying never before seen videos, pro commentary, special awards, Sports Casts archives and new episodes, live broadcasts, and much more by supporting the WPH and inspiring the next generation of players through the WPH Patreon program.

Become a WPH Patreon HERE

Posted on: April 2, 2019, by : DV