2019 JR WPH Portfolio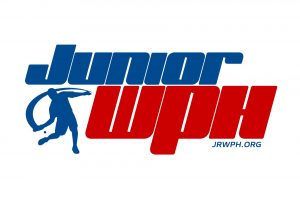 WPH Press, 1/6/20- The mission of JR WPH is to inspire the next generation to develop discipline, sportsmanship, teamwork, integrity, and a physically active lifestyle through handball. Since JR WPH's inception in 2013, JR WPH has provided opportunities for more than 7,000 youngsters to experience the challenge and thrill of learning and playing handball in structured, organized, safe, and supportive clinics and tournaments that emphasize camaraderie, having fun, and developing life skills and a lifelong commitment to physical fitness through handball.
JR WPH initiatives are supported by donors that are determined to grow the game and to provide opportunities for youth development through handball. To enable Junior WPH to continue to host junior handball clinics and tournaments across North America with Certified WPH Coaches, the World Players of Handball invites you to make a tax-deductible donation today in supporting the growth of the game. 100% of the donations received by the WPH go towards junior handball development. Donate on-line HERE or send your generous gifts through PayPal (HERE) or by mailing checks to: WPH, 3602 E. Ft. Lowell Rd., Tucson, AZ, 85716
Support the WPH Patreon program and enjoy never before seen videos, pro commentary, special awards, Sports Casts archives and new episodes, live broadcasts, and much more by becoming a WPH Patreon HERE
JR WPH Argo Classic Clinic (January): The Flying Cordovas held multiple instructional clinics at the 2019 WPH/USHA Argo Collegiate Classic, as R48 #3 Danos Cordova and R48 #4 Luis Cordova divided 18 collegiate players into small groups to discuss handball fundamentals and strategies.
"Danos taught the fly kill and off-hand techniques, like throwing properly by turning your torso through with your opposite hand," stated WPH superstar reporter Kyra "K3" Vidas. "Lucho focused on the ceiling fist ball and off-hand development."
"The clinics went really well," stated 2018 R48 8 Portland champion and three-time R48 finalist Danos. "We split the players into advanced and beginner groups and all of the groups had a great time."
"I really enjoyed having the pros come out and helping with the clinics," stated UWF's club officer, Ashley Gilliam
"I'm proud of the work the Handball Club officers put into making this tournament possible," stated UWF handball program coach, Michael Morgan. "They put in a lot of work in a very short time. Having Luis and Daniel come out is always a treat for our players and spectators. Seeing them has definitely inspired our players even more to prepare for the Collegiate Nationals next month. A big thank you to the WPH for their continued support, we are looking forward to a bigger and better tournament next year."
"I'm excited that this year's tournament brought in the most players we've ever had," stated UWF handball club president, Courtney Butler.
"The Flying Cordovas are handball rock stars and the WPH is thrilled to have had Lucho and Danos kickoff the 2019 JR WPH Road Show at UWF," barked WPH Development Director David Fink. "Not only are the Cordova brothers human highlight reels, but they are also two of the game's greatest instructors, as these handball stars have a tremendous grasp of the strategies and techniques to help players of all levels."
Thank you to the WPH and USHA for providing handball equipment and supplies for the Argo Classic and the UWF Handball Team, as well as providing world-class instruction and certification from Gary Cruz and the Flying Cordovas.
2019 JR WPH Harry Mellis Program in Manhattan (January): JR WPH is extremely proud to support the Harry Mellis junior handball program at the Westside YMCA in Manhattan, NY for the fourth consecutive year. Several hundred youngsters have been introduced to 4-Wall handball through the JR WPH Harry Mellis junior handball program since 2015, with more young people catching the handball bug in 2019 through the outstanding initiatives of the JR WPH Harry Mellis youth development program.
"The program is off to a great start this season," stated 2015 World Champion and JR WPH Harry Mellis head coach Danielle Daskalakis. "We have a lot more girls this season, which is a plus."
"The WPH has been a great supporter of our Youth Handball program throughout the years," stated Lucria Ortiz, Esq., Senior Director of Fund Development & Communications, YMCA of Greater New York. "Thank you to the WPH for that commitment to our kids and their development in the sport. We are excited to have cemented a partnership with the WPH and we are grateful to have Danielle on staff."
"The WPH cannot thank Danielle enough for her incredible commitment to giving back to the sport," stated WPH Development Director David Fink. "Danielle is a bona fide handball superstar in her prime who is still willing to devote countless hours to introducing and coaching the game to new players every year…what could be more inspiring than that! Thank you to Danielle for leading one of the country's premiere junior handball programs at the Westside YMCA in Manhattan."
The JR WPH Harris Mellis program practices twice a week, transitioning from the Big Ball to Small Ball each semester. Each lesson starts with handball drills and ends with various games designed to implement the lessons from the drills and to have fun. Stay tuned for updates from the JR WPH Harry Mellis program throughout the winter.
WPH Collegiate Players to the Irish Collegiate Nationals (February): WPH reporters and superstar collegiate players Kyra "K3" Vidas and R48 #14 Max Langmack traveled to Belfast, Northern Ireland to compete in the Irish Collegiate Handball Association's national championships, with Vidas and Langmack having the opportunity to travel extensively in Ireland, spend time with WR48 #1 Catriona Casey, make new Irish friends, and compete against some of the best collegiate handball players in the world.
"It has been a great week visiting the beautiful country of Ireland, but also getting to see and compete against some of the best collegiate players in the world," stated Vidas. "The hospitality here has been outstanding and Max and I are appreciative of it all. We are fortunate enough to have made this trip happen, and we hope others will follow in our footsteps and continue to play the game internationally. Thank you to all of our hosts and friends from this weekend….until next time!"
"We want to thanks our American friends for travelling over for the tournament and hope it encourages more international players to travel in future years," stated ICHA co-tournament director John Hurley.
Congratulations to K3 and Langmack for making the sensational voyage to Ireland for the ICHA nationals. Hopefully K3 and Langmack will have started a tradition for American collegiate players to make an annual trip to Ireland's ICHA national championships!
JR WPH Hosts Phoenix's Carl Hayden High School and FLF in Tucson (February): JR WPH proudly hosted junior handball clinics and match play for Phoenix's Carl Hayden High School's flourishing junior handball program and Tucson's Fred Lewis Foundation's junior stars at the Tucson Racquet Club on the last Saturday in February. The youngsters were treated to world-class handball instruction and the opportunity to make new friends.
WPH Master Instructor David Fink, Fred Lewis Foundation Executive Director and Head Coach Abraham Montijo, and three-time WPH 3WallBall world champion and JR WPH coach Shorty Ruiz led the clinics for the juniors, as the junior players had the opportunity to learn from three of the game's best coaches. The juniors were split into three small groups, based on their level of experience, with each group rotating courts every 30 minutes to learn from each coach.
Coach Montijo focused on the power serve technique, teaching leverage to make the correct stroke for maximum power.
Coach Ruiz focused on the corner kill, emphasizing the importance of letting the ball drop and swinging parallel to the floor to hit the ball low.
Coach Fink discussed the warm-up, handball conditioning, diet, and cross-training for handball, providing the youngsters with a plan to become physically active and healthy through handball.
Each of the coaches played points with the junior players, giving the juniors the opportunity spar with the pros.
"This is so great for our program," stated Carl Hayden head coach and handball ambassador Chris Hogan. "Our kids need to see this great handball community in Tucson and realize they are a part of it and coming here allows them to see that. It's also great for our kids to see how seriously the pros take this sport and how much they expect of themselves. That discipline is what I am trying to instill in our kids. We look forward to working with the WPH much more in the future."
The WPH sponsored a pizza lunch following the clinics. Following the slices, the kids rushed back to the courts, with many playing for the remainder of the afternoon.
"We love having the opportunity to bring kids from different programs and different cities together to form friendships and inspire one another," stated WPH Development Director David Fink. "We really appreciate the Phoenix group making the trip and the Fred Lewis Foundation participating as well."
Thank you to Abraham Montijo and Shorty Ruiz for volunteering their time on a Saturday morning to coach and inspire the next generation of players and to Chris Hogan for organizing and driving his team from Carl Hayden High School.
JR WPH Handball Clinic at the Redpoint Center (February): The Redpoint Center, an outpatient substance abuse and mental health treatment program located in Longmont Colorado held the first of what will be an ongoing series of handball clinics for both youth and adults on February 24, 2019 at the Longmont Athletic Club.
Sponsored by the Costigan Youth Handball fund and JR WPH, the clinic was led by handball coach Bob Hickman, WPH Race 4 Eight 10th ranked player Jonathan Iglesias, former Colorado State Singles Open champion Armando Ibarra, and local handball favorites Jason Gregory and Kyle Jones. 11 young men and women between the ages of 15 and 20 got to learn the fundamentals of handball, practice with the veterans, hear life stories, and watch an intense scrimmage.
Redpoint Center owner/founder Cody Gardner, "As a person who is in long-term recovery myself, and having developed a passion for the sport of handball, this has been an amazing opportunity to expose these young men and women to a sport that they can play the rest of their lives. The stories of commitment, practice, friendship and perseverance were not lost on these young men and women."
Initially somewhat hesitant, each participant met with Bob Hickman in the main court to hear introductions from the coaches, followed by the fundamentals of how to make contact with the ball, returning, defense, footwork and serves. 16-year-old Charles, "I have played sports my whole life and thought this wouldn't be that hard to figure out, boy was I surprised."
With a little practice, each youth was then given the opportunity to scrimmage. This was followed by a demonstration with Iglesias pitted against Ibarra and Gregory against Jones.
"This really was an awesome opportunity," stated Iglesias. "So many people have supported me over the years in playing handball, it was really exciting to be able to give back. And, these are some fantastic young people."
"We are really so lucky here in Colorado with so many great handball players and such a passionate group of handball players," stated Gardner. "The Redpoint Center is so grateful to Jon, Jason, Kyle, and Armando for donating their time and being willing to teach the perfect game to these young men and women. At Redpoint we know there is no one way to find recovery or healing, we want to help each person who comes through our doors to create a compelling vision for their future. We hope handball can be part of that vision for some."
JR WPH was proud to have donated handball equipment to the Redpoint Center's clinics.
Since the initial clinic was held, four youths have committed to twice-weekly handball training sessions and are eagerly anticipating the Colorado State Singles Tournament.
by Cody Gardner
JR WPH Clinic at the OR End of Weekender (February) Before clashing in the 2019 EHA End of February Weekender Men's Open singles final, Dalton Beall and Cody Townsend dawned their JR WPH Coaching Hats, teaching a clinic for a group of awestruck 10-and-under future Oregon handball stars. "The kids were very excited to be on the court with the two best players in the Pacific Northwest, as they learned new skills while playing big ball short court," stated WPH reporter/ambassador/50-year member Nick Flores.
"Dalton and Cody are incredible ambassadors to the sport and equally inspiring role models to the next generation of players," stated WPH Development Director David Fink.
"Dalton and Cody are always willing to give back, whether it's teaching clinics, mentoring aspiring players, throwing tournaments, or spending time with their countless Oregon fans. Thank you Dalton and Cody!"
JR WPH Clinic in Hood River (March): 21 JR WPH Hood River players were treated to a very unique junior clinic on the second Friday of March, as three of Oregon's top 12 players traveled to the Hood River Elks Lodge to share their handball knowledge with the young handballers. Portland's Stephen Stenberg and Nick Flores joined Michael Stenberg, Andrew Stenberg, and JR WPH Hood JR WPH coaches Ron Harder, Oscar and Helen Stenberg and the students. Seven coaches created a high coach-to-student ratio, which allowed the lessons to be very focused. In addition to the coaches, a photographer from Hood River News was on hand to take pictures.
The morning class consisted of eight students from Horizon Christian School, ranging from 7th to 8th grade, including three young women players. The class was divided in half with four students on each of the two Elks Lodge courts. Stephen and Andrew Stenberg led one group and Michael Stenberg and Nick Flores led the other group.
The 60-minute class was divided into four 15-minute segments. The first 15 minutes consisted of the coaches leading the students in stretching, followed by a game of short court. The second 15-minute segment featured skill-based instruction, in which the students practiced serving, returning, and hitting the ball to the ceiling. During the third 15-minute segment, students watched Coach Stephen play Coach Andrew and Coach Michael play Coach Nick, while coaches Ron Harder and Oscar and Helen Stenberg narrated the action for the students. The final 15-minute segment brought the students back onto the court to play against one other, while the coaches encouraged the players and provided further instruction.
The afternoon class consisted of thirteen students ranging from 9th to 12th grade, retaining the same lesson structure as the morning class. During the segment where the students watched the coaches play, one student commented that it looked like Stephen Stenberg was left-handed, which gave coach Oscar Stenberg an opportunity to explain that Stephen is actually not left handed, and how important it is for players to develop their off hands. Following the clinic, the coaches gathered the students and discussed opportunities to play in upcoming WPH sponsored tournaments, including the 2019 Oregon State Singles Championship to be held in Beaverton in April, where Horizon Christian School players will play against Eugene's Sheldon High School players. Additionally, the Horizon Christian School students will be featured at the WPH sponsored Hood River Invitational on June 1st. The students, especially the 7th and 8th graders, were very excited for the opportunity to play handball.
Thank you to the Alten Handball Foundation for the entry fees and travel expenses for the students to covere for both upcoming tournaments. A huge thank you to the World Players of Handball for their generous donation of gloves, eye guards, and handballs to Horizon Christian School. Without support from the WPH, the Junior WPH Hood River program would not be possible, and both the Oregon Handball Association and the Hood River Handball Association look forward to working with the WPH for years to come. –Nick Flores, WPH Correspondent/Chairman, Oregon Handball Association
Carl Hayden High School JR King of the Courts (March): Carl Hayden High School's flourishing junior handball program hosted its first "Hayden JR King of the Courts" on the last weekend in March, with Carl Hayden's enthusiastic handball team members seeking to become the first Carl Hayden High School handball "King."
Play kicked off on Saturday, with all of Carl Hayden's 3-Wall courts filled for the first King of the Courts. "The action was so competitive, those players who lost immediately asked for a consolation bracket," stated Carl Hayden Head Handball Coach Chris Hogan. "The winning players were already asking to have the pizza ordered for their Advisory, the confidence!"
Uziel Rodriguez advanced to the King of the Courts final, overcoming Chris Cedeno in a sensational 16-14 one-game match to challenge Carl Hayden's top star Rodrigo Silva for the crown. "Uziel's and Chris' match was a wonderful exchange of good handball," beamed Coach Hogan.
The final was dubbed a David vs. Goliath, Uziel vs. Rodrigo. Rising handball scholar, Uziel, entered the match believing he had better odds playing the Power Ball than beating Hayden Handball Legend, Rodrigo Silva. The early play was a classic duel of back and forth exchange of kill shots and eye-popping rallies. Uziel would not let Rodrigo out of his sight, staying within striking distance at 1-3, 3-5, and even taking the lead at 8-7. The lack of experience, however, was eventually revealed. Rodrigo tied the match at eight and never looked back, capitalizing on Uziel's mistakes to close out the match, 15-8.
"Though Uziel tried to fight back, he was running out of "rocks" and Rodrigo would not allow him to score another point," stated Coach Hogan. "It was a very good game and a learning experience for Uziel, but a "King" had to be crowned! I want to congratulate Rodrigo Silva as our first Hayden Jr. King of the Court Champion."
With Rodrigo and Uziel making it to the finals, they both earned a pizza party for their respective Advisorys. The Carl Hayden Handball Club wants to thank you everyone for the donations, support, and continued encouragement. Have a great week!!
Recap courtesy of Chris Hogan
High School Singles & JR WPH Clinic at the '19 OR State Championships (April): The first ever High School State Championship was held in conjunction with the 2019 Oregon State Handball Championships, as Horizon Christian School (PDX) brought over a dozen students to the tournament. The students were broken into three round robin pools, with freshman Josh Rogers winning the A division, freshman Caleb Yuan winning the B division, and eighth grader Jacy Johnston winning the C division.
WPH pros and 2019 Oregon men's open singles finalists Dalton Beall and Cody Townsend generously took time to provide a clinic for the students, with the superstars demonstrating skills to the youngsters and then engaging them in rallies. "The students absolutely loved connecting with the pros," boasted coach Oscar Stenberg. "This has been such a rewarding experience for the students."
"We had 27 high school and collegiate students participating, which us the most I can ever remember," stated OR junior handball coach and donor Steve Grow. "It's wonderful to see the next generation of players on the horizon in Oregon."
JR WPH at Khalsa School (winter/spring): JR WPH proudly completed weekly winter and spring junior handball clinics at Tucson's renowned Khalsa School, home to the best 1-Wall court facility in the Southwest. JR WPH Coaches introduced handball to every seventh and eighth grade student at Khalsa School during the 2019 winter and spring handball initiative, breaking students into groups of 6-8 per one-hour session.
After a dynamic warm-up, the students progressively worked towards rallying, first throwing the ball with both hands, hitting the ball with both hands, serving, hitting the ball back to the wall, playing cooperative rallies, and eventually playing points. While progressively learning the sport, students were taught the 1-Wall rules and handball trivia, with the emphasis always on having fun and skill-building.
"By the end of each session, the students were not only rallying and having a great time, but all of them could tell you that Killian Carroll and Catriona Casey are the number one handball players in the world," stated JR WPH Master Instructor David Fink. "That's really cool!"
"It was really fun being out here with these kids," stated JR WPH Coach and University of Arizona engineering major Spence Hatcher. "All of the kids gave their best effort and a lot of them were rallying really well by the end of the sessions."
"The middle schoolers have really been enjoying the handball instruction," stated Khalsa School director Nirvair Khalsa. "Thank you to the WPH for taking the time to come out and teach them."
JR WPH/USHA Junior Clinic at the 2019 USHA Four Wall Nationals (June): Six of the world's top pros teamed up with seven of the Southern California junior stars for a special Pro/Am 3-Wall Doubles Championship on Los Cab's 3-Wall courts at the 69th annual USHA Four Wall National Championships. The juniors played between 5-7 matches with their heroes, enjoying the camaraderie and competition that makes handball the perfect game.
"Our kids had such a great time playing with and against the pros," stated Coach Patrick Saito. "This was such a cool experience for them and definitely one they'll never forget."
"I had a great time playing doubles with the pros and I even had a chance to play some 3-Wall singles with the pros," stated 1-Wall, 3-Wall, and 4-Wall junior singles and doubles national champion David Sanchez iii. "Thank you!"
"Playing doubles with the juniors was the most fun experience in what was perfect tournament at Los Cab," stated WPH Development Director David Fink. "Sharing the court with the juniors and seeing their smiles is why the WPH and the USHA are so motivated to teach handball to as many people as we can."
David Fink and his dad Rodney took the Pro/Am 3-Wall Doubles title, going undefeated in five matches of round robin play.
Hellenic WallBall Federation Hosts WallBall Clinics and Tournaments (July): The Hellenic WallBall Federation (Greece) proudly hosted a Wallball tournament for children and adults at the children's kataskēnōseis of nea perámou kavala. Hellenic WallBall coaches Yiannis Mpachas and Dimitris Papadopoulos introduced the WallBall rules and fundamentals, preparing the players for rallying and competition. The children participated in two very strong tournaments with trophies, diplomas, medals and cups in all categories. A number of children from Pakistan participated in the organization. "We continue to provide opportunities for people of all ages to play WallBall," stated Hellenic WallBall president Ioannis Bachas.
The Hellenic WallBall Federation will present "Vitamin Sea," a new tournament for boys and girls at summer camp.
JR WPH is proud to support the Hellenic WallBall Federation and WallBall growth in Greece!
Ioannis Bachas
Hellenic WallBall Federation President
2019 USHA National Junior 3-Wall Championships (July): 65 of the best 3-Wall junior handball players from Arizona, California, and Colorado competed on Venice Beach's famed 3-Wall handball courts at the annual USHA National Junior 3-Wall Championships, as the junior stars played singles, doubles, and big ball.
Colorado's Jon Gutierrez upset top-seeded Jesus Mendez in the semifinals and defeated second-seeded Luis Mendez in a thrilling tiebreaker to win the 19-and-under small ball singles.
Tucson's FLF star Kena Byrd-Jackson dominated the girl's 19-and-under small ball singles, allowing just nine points in her three matches.
L.A.'s George Mitchell cruised to an undefeated record in the boy's 17-and under small ball singles round robin, with the FLF's Cassie Coolidge ousted FLF teammate Sophia Della Croce to win the girl's 17-and-under singles.
Thank you to the USHA and the Southern California Handball Association for an outstanding event in Venice Beach!
JR WPH is proud to support the USHA and growing the game!
JR WPH Coaches Handball at the 2019 TRC Summer Camp (summer): JR WPH was proud to coach daily handball sessions for the seventh consecutive summer at the 10-week Tucson Racquet Club All Sports Camp. JR WPH Coach and TRC Summer Camp counselor Spence Hatcher coached groups of 6-8 youngsters each day, teaching handball fundamentals, skills, and games to the summer campers, ranging in age from 7-15.
"The kids had a really great time playing handball and most of them really looked forward to playing," stated Coach Hatcher, who has been teaching handball at the TRC Summer Camp and in local schools in Tucson for several years. "Most of the kids played last summer and it's been really fun to see how good a lot of them are getting."
"I've always say that handball is one of the toughest sports and the best for training hand-eye coordination," stated Tucson legend Coach Anderson, who has played, coached, and refereed virtually every sport. "I tell the parents that if you want your kids to improve their speed, dexterity, and overall skills, they should play handball. Spence did a wonderful job with the kids and the kids really love him."
JR WPH is proud to provide opportunities for youngsters to learn handball and develop skills in Tucson and across the country.
Phoenix's Carl Haden High School Competes at Venice Beach (August): Six members of Phoenix's Carl Hayden High School handball team headed 370 miles west to Venice Beach to compete in the July 17-21, 2019 USHA National Junior 3-Wall Championships. Recent Carl Hayden graduate Rodrigo Silva advanced to the semifinals of the 19-and-under singles, as well as the doubles with Chris Cedeno, earning Rodrigo MVP honors for Carl Hayden.
"Our Club would like to thank the USHA, especially Mr. Krueger, for hosting a wonderful event and experience for our students," stated Carl Hayden head coach and handball ambassador Chris Hogan. "Carl Hayden Falcon Family, we hope you will continue to support and encourage our students to become the best academic students, and most of all to participate in our wonderful sport of handball!"
Carl Hayden's high school team has enjoyed numerous tournaments in Phoenix and Tucson, constructing a "Wall of Fame" in the school to commemorate a number of their handball highlights from the past year. "Coach Hogan has been an incredibly enthusiastic and positive role model to so many high school handball players at Carl Hayden High School," stated WPH Development Director David Fink. "From holding weekly handball practices to driving the team hundreds of miles to attend clinics and tournaments, Coach Hogan has truly become of the game's great leaders and ambassadors. Thank you Coach Hogan!"
JR WPH is proud to have supported Carl Hayden High School's handball program and any junior handball program providing opportunities for the next generation of handball players to develop a lifelong passion for handball.
2019 JR WPH NYC 1-Wall Singles Championships (August): JR WPH, the Lincoln Terrace Handball Association and tournament director and WPH handball ambassador Veronica Figueroa proudly hosted the fourth annual JR WPH NYC 1-Wall Singles Championships at St. John's Park in Brooklyn on Sunday, August 25, featuring 90 junior players between the ages of 11 and 19. All of the participants were provided with free WPH t-shirts, lunch, prizes, and an incredible day of handball.
The youngsters demonstrated the best of what handball has to offer throughout the fourth edition of the JR WPH NYC 1-Wall Singles Championships, showcasing outstanding sportsmanship, tremendous handball skills, and a lifelong passion for the sport.
"Our goal is to inspire the next generation of community leaders through handball and events like today's are a huge part of our mission and purpose at the World Players of Handball Foundation," stated WPH Development Director David Fink. "We want the next generation to put down their phones and iPads and embrace the teamwork, fun, camaraderie, discipline, maturity and physically active lifestyle that handball offers."
"I would like to thank all of the parents who came out to support their children," stated tournament director Veronica Figueroa. "I would like to thank all of the parents who refereed and helped get the games going. Thank you to the parents who bought food. You guys are awesome!"
"Ms. V is truly a handball rock star and one of the game's greatest ambassadors and leaders," stated the WPH's Fink. "I'm not sure anyone loves this sport as much as Ms. V. Veronica ran the Big Blue Ballers and LadyBallers with nearly 150 players on Saturday and turned around and ran the JR WPH NYC 1-Wall Singles Championships on Sunday. That's amazing! Thank you to Ms. V for continuing to inspire the next generation of players and reminding all of us who love this sport what makes this game so special. Thank you Ms. V!"
Special thanks to tournament director Veronica Figueroa, Lincoln Terrace Handball Association Vice President Dana Everett, special guest referee and top 1-Wall star Kadeem Bush, Tina Johnson, George Figueroa, Ron Ruby, Jr., Henry Santana, Chef Christopher Zeigler, Brandon and Luis Martinez for the franks and hot dog lunch, and Gia Bella for buying the food.
2019 JR WPH NYC 1-Wall Singles Championships Champions and Finalists
Girls 19 and under
Champion: Shnae Cummings
Finalist: Nancy Casamiro
Girls 17 and under
Champion: Gabby Sullivan
Finalist: Jessica Lozada
Girls 15 and under
Champion: Jocelyn Rubero
Finalist: Veronica Figueroa
Girls 13 and under
Champion: Madison Torres
Finalist: Samara Ortiz
Boys 19 and under
Champion: Henry Santana
Finalist: Jack Vizhnay
Boys 17 and under
Champion: Nazir Marston
Finalist: Matthew Marcus
Boys 15 and under
Champion: Israel Beltran
Finalist: Bryan Almachi
Boys 13 and under
Champion: Daniel Lin
Finalist: Alexander Garcia
JR WPH Singles + Clinic at the 2019 Tucson R48 Pre Qualifier (September):
28 junior handball players from Tucson's Fred Lewis Foundation and Phoenix's Carl Hayden High School were the highlight of the pre qualifier event, as the youngsters showcased the next generation of the sport. Many of the juniors were playing in their first 4-Wall tournament, while multiple-time junior national champions Ayden Brule and Sophia Della Croce set the bar for the aspiring youngsters.
Sophie Della Croce dominated Team Carl Hayden and Team FLF en route to the 17-and-under title. SDC was never seriously threatened in her four matches, including an impressive sweep against 10+ time junior national champion Ayden Brule and the FLF's Andres Sandoval in the final. SDC added a slam in the Women's Singles, defeating the Pena sisters in the round robin.
Luke Lambert won the 13-and-under two-bounce singles with back-to-back tiebreaker wins against Armani Chavez and Diego Valencia. Lambert, Chavez, and Valencia were the talk of the tournament, thrilling galleries with their hustle, great swings, and great shot making. "These are future top handballers," barked WPH mega donor Doug Clark.
JR WPH Clinic at the 2019 Tucson R48 Pre Qualifier
WPH Master Instructor David Fink led Carl Hayden's junior handball team through a series of back wall drills to develop the proper footwork and swing to develop back wall efficiency. Despite limited 4-Wall experience, Team Carl Hayden showed tremendous promise and an aptitude for learning in the clinic.
"We are so grateful to the WPH for the support and attention," boasted Carl Hayden High School Head Handball Coach Chris Hogan.
"The kids could not stop talking about their experience on their way back to Phoenix!"
JR WPH Clinic at the 2019 3WB (September): JR WPH and 3WB were thrilled to present the JR WPH/3WB Junior Handball Clinic at the 2019 3WB Outdoor World Championships, providing youngsters with the opportunity to learn from handball's greatest coaches and players at the epicenter of outdoor court sports at THE STRAT HOTEL.
Friday night at the 2019 3WB belonged to the juniors, as nearly a dozen seasoned and first-time junior handball players took to 3WB's 1-Wall courts. WPH Development Director and Master Instructor David Fink led a group of juniors in King of the Court 1-Wall doubles, followed by a target hitting competition for a 3WB shirt.
Fink then recruited current national small ball and big ball champion Timbo Gonzalez and 1-Wall star Josef Gotsch to play King of the Court doubles with another group of eager youngsters. "This is awesome and my boys and their friends are completely hooked," beamed the father of two of the junior players. "These boys are all soccer players and they really picked up the game quickly. I can't get them off the courts now!"
The King of the Court doubles featured multiple rallies of 10+ shots, as the juniors between the ages of 8-13 relished their court time with the game's best players.
"We always love working with the WPH and we were thrilled to get the kids involved in this clinic," stated 3WB founder and tournament director Mike Coulter. "Our goal is to make sure that everyone comes to the 3WB and has a great time and this clinic ensured that the kids at the event had an unforgettable experience at this year's event."
"The 3WB Championships is the highlight of the outdoor season and JR WPH was extremely excited for the game's top players to teach and play alongside the junior players in the 2019 3WB clinic," stated WPH Development Director and Master WPH Instructor David Fink. "The pro players love having the opportunity to teach the next generation and the feeling is always mutual."
JR WPH at the e4/Ron Cook R48 IX (October): The R48 pros shared the court with Missouri State's handball team throughout the weekend at the e4/Ron Cook R48 IX, playing double bounce, sharing stories, and developing friendships with the sport's next generation.
"The college handball players are so inspired by the pros but it's actually the pros that are most inspired," stated WPH Development Director David Fink.
"The Missouri State Team packed into a car and drove 10 hours each way to participate in Atlanta and win or lose, they are having the time of their lives. The pros are thrilled to be able to share the court with the great young players and look forward to many more tournaments together."
JR WPH Clinic with Pacific University (October): JR WPH was thrilled to host an instructional clinic for Pacific University's handball team, focusing on the handball warm up and proper technique. Top 20 R48 pro and certified personal trainer Niall O'Connor introduced several core stabilizing exercises, while R48 #5 David Fink taught the Chapman Line Drill and sidearm stroke. The enthusiastic college handballers ranged from players with as little as five weeks of handball experience to seasoned three-year players who will be challenging for collegiate national titles this winter.
Following the instructional, the Pacific team put their new skills to the test in target hitting games and point play. "We love working with enthusiastic college handball teams," stated WPH Master Instructor David Fink. "The collegiate handball players are the future of our game and to see their passion for the game and drive to improve is very inspiring."
"This was so great for the kids to get to share the court with the pros and learn how to practice and strike the ball," stated Pacific University assistant coach Craig Tull. "These kids hear it from me and Dave (Steinberg) all the time, but to hear it from the pros meant so much to them. This team will likely produce five national champions at the upcoming Collegiate Nationals."
JR WPH Singles at the '19 Memorial (November): JR WPH was thrilled to host the 2019 JR WPH Singles at the Memorial, featuring more than 30 young handballers from Tucson's Fred Lewis Foundation, Phoenix's Carl Hayden High School, California, Texas, Ireland, Canada, and Mexico. The junior stars took over The Memorial courts on Saturday, bringing enthusiasm and infectious smiles to the WPH's marquee event of the year.
Thank you to Greg Lambert, Abraham Montijo, Chris Hogan, Matt Goode, and Spence Hatcher for running an outstanding event!
"We had a great time and it was really fun watching the kids," stated Lambert, proud father of 13-and-under champion Luke. "Everyone was patient and showed great sportsmanship. I loved running the event."
"We want to thank the WPH for a wonderful experience at the Memorial," stated Phoenix's Carl Hayden Handball Coach and promoter Chris Hogan. "Most of our players played two or three matches. The courts were always active and everyone was able to play continuously throughout the event. We're looking forward to coming back to Tucson to play again soon."
13-and-under
Champion: Luke Lambert (AZ)
Finalist: Kai Schelble (AZ)
17-and-under
Champion: Sean Coughlan (IRE)
Finalist: Rahul Asokan (CAN)
19-and-under
Champion: Anthony Cubias (CA)
Finalist: Andres Sandoval (AZ)
Carl Hayden Heads to the Tucson Memorial
Written by Chris Hogan, Carl Hayden High School Head Handball Coach (November): On the first weekend of November, the Carl Hayden Handball Club journeyed to Tucson to play in the Race 4 Eight Memorial Tournament, which featured the best men's, women's, and senior professional handball players in the world. Carl Hayden took 11 scholars, five returning players and six new members to play again in the JR WPH Memorial double elimination singles tournament.
The Carl Hayden players played against the top two 13-and-under players in the country from the Fred Lewis Foundation, as well as a very talented player from Ireland. All of our players did their best and learned a little bit more about themselves and about small ball. I was very proud of their effort, their sportsmanship towards their opponents, and respect for their environment.
The pro players and tournament directors at the Memorial Tournament were extremely supportive of our participation and our program. I want to thank David Fink, the 5th ranked player in the world & WPH Development Director and Abraham Montijo, the 15th ranked player in the world and Fred Lewis Foundation Executive Director for keeping the JR WPH event flowing. Carl Hayden Handball Clubs looks forward to future handball events/clinics with the World Players of Handball (WPH).
Once again, I want to thank all Falcons for their support of our players, but most of all, our program.
JR WPH at Khalsa School in Tucson (fall): JR WPH proudly hosted junior handball fall clinics during recess at Tucson's Khalsa Montessori School, introducing handball to Khalsa School's middle school students. Khalsa School boasts one of the premiere 1-Wall court facilities in the country and JR WPH enthusiastically promoted junior handball development on the pristine two-court site.
2019 marked the sixth year of JR WPH coaching at Khalsa School, as JR WPH has coached nearly a generation of students at Khalsa School.
"After a few of the kids start hitting the ball around at recess, their friends join and before you know it, the courts are full," stated WPH Development Director David Fink. "It's great to see the quick improvement during the sessions, as the kids quickly transition from one or two shot rallies to rallies of five or more shots."
JR WPH at ASU (yearly): JR WPH was proud to supply ASU with handball gloves, gear, and the WPH Coaching Manual, as the ASU Sun Devils prepare for upcoming tournaments in the Southwest and the USHA Collegiate Nationals in February of 2020. "The students were stoked to get some new equipment," barked ASU Head Coach Zach Gault. JR WPH is proud to sponsor the Arizona State Sun Devils Handball Team.
Vic Perez Coaches JR WPH Clinic in L.A. (December): R48 #6 and JR WPH Coach Vic Perez led a clinic for Patrick Saito's junior handball team in L.A. the week before Christmas, teaching the enthusiastic young handball stars handball fundamentals and drills.
"We worked on bounce pass drills, return of serve tactics, and ceiling shots technique," stated the LAAC's Coach Vic.
"The clinic was great," exclaimed Coach Saito. "The kids learned a lot and the drills were very helpful. Vic is a great coach."
"Vic is the future, the next Tony Huante," declared former R48 #1 Mando Ortiz.
"Vic rocks," added the LAAC's Stephanie Peterson Hathaway.
Coach Saito's team will be heading to Tucson for the 64th Annual USHA National Junior 4-Wall Championships in between Christmas and New Year's, giving Coach Saito's team a chance to employ their new shots.
Thank you to Coach Vic for volunteering to inspire the next generation of players!
JR WPH/USHA Clinic at the 64th Annual USHA National Junior 4-Wall Championships (December): JR WPH and the USHA were thrilled to collaborate on a special junior handball clinic at the 2019 USHA National Junior 4-Wall Championships. WPH R48 #5 and Master Instructor David Fink led of group of 20 junior players between the ages of 9-18 from Arizona, Illinois, California, and Ireland through a set of drills aimed at improving handball fundamentals, technique, and practice routines. Players were taught the Dave Chapman "line drill," as well as the proper striking mechanics for the offensive and defensive shots. The clinic concluded with a power-serving lesson.
"It all starts with the fundamentals," stated legendary Chicago coach Don Quinlan, who brought a strong Lattoff YMCA team to the 2019 USHA Four Wall Junior Nationals. "Kids need to see and hear the fundamentals then critically watch the top players play to absorb the footwork and proper swings. It takes awhile but once they get it, their games take off very quickly."
"I know how much it meant to me as a junior when I could learn from one of the pros," Fink shared. "Those are memories that I have always cherished. It's an honor to be asked to teach these great young handballers and I hope I can make the type of impact that pros like John Bike made for me."
Following the clinic, Fink played practice matches with several of the top junior handball players in the world. "Having a chance to play against some of these great young players was a huge thrill—I'm sharing the court with the next generation and hoping to inspire them."
Huge thanks to Matt Krueger, Vern Roberts, and the USHA for #collaborating on the inspiring clinic. Look for a lot of WPH/USHA #collaboration in 2020!
JR WPH Winter Clinics at Clark Park (December): JR WPH concluded a tremendous year of junior handball coaching with junior handball clinics at the newly refurbished WPH Clark Park 3-Wall courts in Tucson. JR WPH coached 35 youngsters at the Randolph Center Winter Break Camp, spending mornings with the campers to introduce the fundamentals of 3-Wall handball. The campers were divided into groups of five on Clark Park's five courts, progressing from bouncing the ball and hitting to playing rally games.

"When we had the vision to refurbish these courts, our goal was for these courts to be a junior handball headquarters in the Southwest," stated WPH Clark Park Coach and WPH Development Director David Fink. "Seeing all of these youngsters on the courts playing handball and having fun each day is so wonderful and inspiring and makes all of the hard work that went into this project so fulfilling."

JR WPH will continue to inspire youngsters at Clark Park in 2020, while also aiming to inspire junior handball players across the country by hosting clinics and tournaments. JR WPH proudly hosted hundreds junior handball clinics and tournaments in 2019.

Come to Clark Park and experience the magic that the WPH and the Tucson handball community created at the greatest outdoor handball park in the world!

JR WPH initiatives are supported by donors that are determined to grow the game and to provide opportunities for youth development through handball. To enable Junior WPH to continue to host junior handball clinics and tournaments across North America with Certified WPH Coaches, the World Players of Handball invites you to make a tax-deductible donation today in supporting the growth of the game. 100% of the donations received by the WPH go towards junior handball development. Donate on-line HERE or send your generous gifts through PayPal (HERE) or by mailing checks to: WPH, 3602 E. Ft. Lowell Rd., Tucson, AZ, 85716

Support the WPH Patreon program and enjoy never before seen videos, pro commentary, special awards, Sports Casts archives and new episodes, live broadcasts, and much more by becoming a WPH Patreon HERE

David Fink

WPH Senior Writer

Posted on: January 6, 2020, by : DV