Archive
Pensacola, FL, WPH Press, Aug 18- JR WPH Coach Joel Levy continues to enthusiastically grow the game in the Southeast, hosting handball clinics for dozens of jr's in Gulf Breeze, FL, and Pensacola, FL, while recruiting softball, football, and basketball coaches at the University of West Florida in Pensacola to play and coach handball. In the coming months, Coach Levy plans to visit the University of South Alabama (USA), University of Louisiana in Lafayette (ULL), and LSU to coach handball clinics for college students. Wow!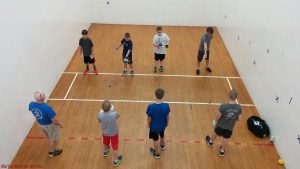 "UWF softball coach Ashleigh Mclean and I recently coached a great clinic in Gulf Breeze, FL for the Parks and Rec with 25 students," stated the Pensacola-based Levy. "This semester, I'll be working as a volunteer instructor for the UWF Recreation and Sports, offering handball classes several times per week for all of the students, staff, faculty, and athletes. With UWF Handball Club founder Michael Morgan recently named the UWF Outdoor Recreation Director, handball has an extremely bright future at UWF."
Thank you to Coach Levy for his inspiring and sensational efforts to grow the game throughout the Southeast!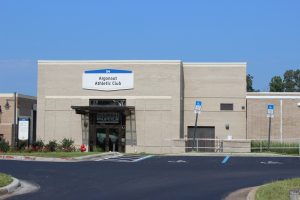 Keep an eye out on juniorhandball.org, as new clinic opportunities and recaps pop up weekly. Want to coach a clinic or a junior handball program? Need more information regarding junior handball? The Junior WPH group spans multiple countries, continents and oceans with clinics happening daily. We can help! Contact WPH Development Director David Fink at fink@race4eight.com
To enable Junior WPH to continue to host junior handball clinics and tournaments across North America with Certified WPH Coaches, the World Players of Handball invites you to make a tax-deductible donation today in supporting the growth of the game. 100% of the donations received by the WPH go towards junior handball development.  Donate on-line here, or send your generous gifts through PayPal (extremehandball@cs.com) or by mailing checks to:  WPH, 3561 E. Sunrise Dr. Suite 125, Tucson, AZ, 85718.